Harvest - Pumpkin Spice - Naturally Flavored
Roast: Medium
*All Natural Flavoring
Get ready to embark on a patriotic coffee journey with our exceptional "Harvest" coffee blend. This seasonal sensation is more than just a pumpkin spice delight; it's a celebration of the American spirit, available year round.
As the leaves change colors and the air gets crisper, "Harvest" arrives, bringing with it the cozy comforts of pumpkin, cinnamon, and nutmeg. Imagine savoring the warmth of those familiar autumn spices while also indulging in the bold character of a medium roast Arabica coffee. This isn't just a cup of coffee; it's an homage to the vibrant essence of fall in the United States.
But that's not all that makes "Harvest" truly American. Our commitment to excellence starts with sourcing specialty grade single origin Arabica beans. We roast them in small batches to achieve a smooth, medium profile that's as inviting as a golden sunset. And the magic happens when we infuse these beans with high-quality, all-natural flavoring oils. It's like taking a cross-country journey through the finest flavors America has to offer.
With each sip, you're not just indulging in a cup of coffee. You're experiencing a slice of America – a blend of tradition, innovation, and the heartwarming charm of a crisp fall day.
Elevate your coffee ritual to a patriotic experience. Embrace the spirit of the season, celebrate the flavors of America, and raise your mug to the Land of the Free with every sip of "Harvest" coffee.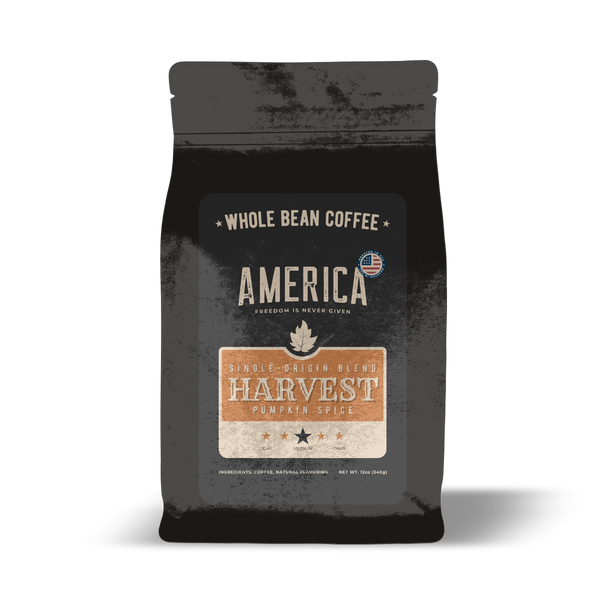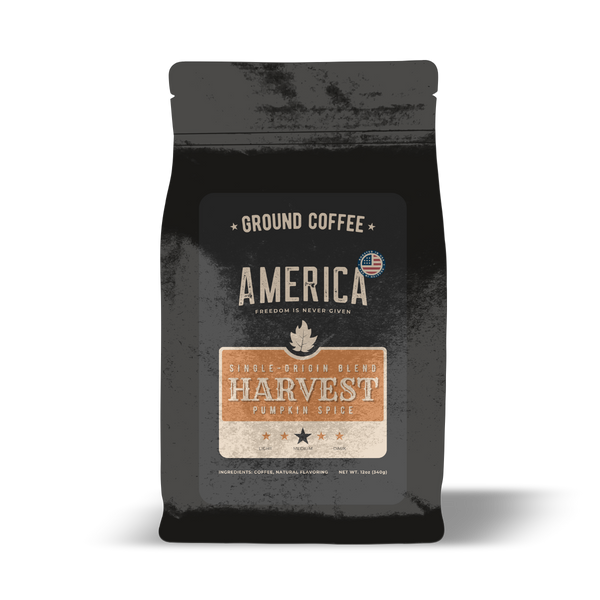 Subscription FAQ
No fees, no obligation, cancel anytime! - Join the club and have delicious coffee delivered to your doorstep every month for less than $1.00/day per cup!
Free shipping within the United States 🇺🇸
The coffee club is free to join; no extra subscription fees or sign up fees. 
We don't charge tax on our coffee club subscriptions.
The coffee club is completely customizable. Just add subscription items to the cart and checkout to join.
All our beans are roasted to order and processed daily to provide the highest quality possibly.
Sign up for a monthly or weekly plan and have award winning coffee shipped directly to your home automatically, so you never run out of coffee again! 
Questions? Email us at support@americacoffeeco.com